HI-COOK Coating Line
1. Pre-duster PDM 2. Batter Coater HBA 3. Dry Crumb Coater BRC 4. Shower Coater HBSN 5. Raw Bread Crumb Coater BRG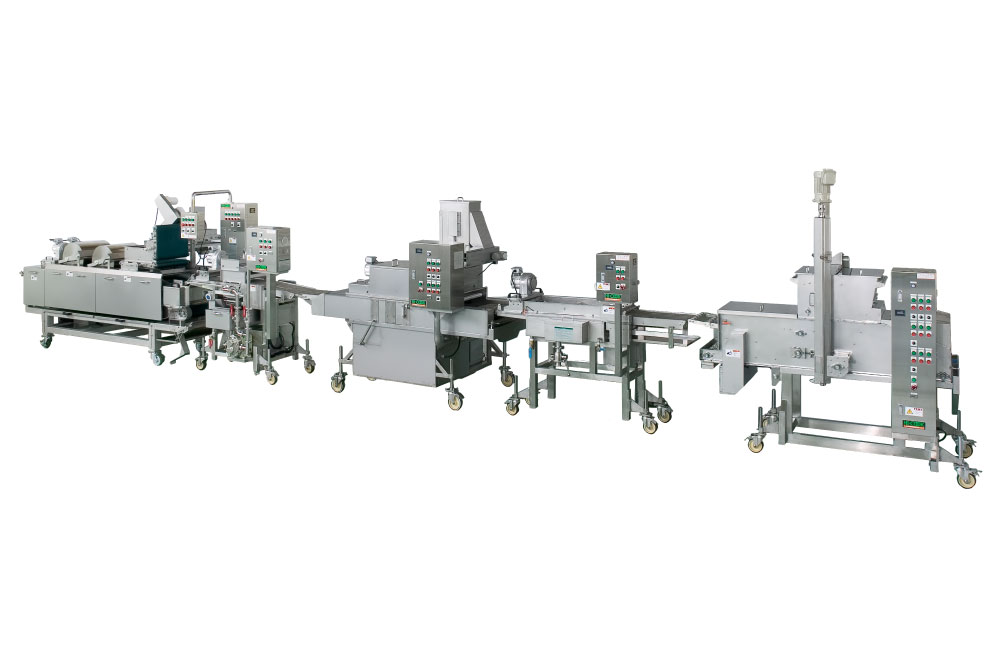 Drum Powder RPD 400
This machine is an ideal coating machine for such"hard-to- coat"products as rounded and irregular-shaped ones. Not only flour but fine bread crumbs are applicable to the RPD system. The rpm and the inclination of the drum that are completely adjust- able are set in optimal balance to reach the best performance.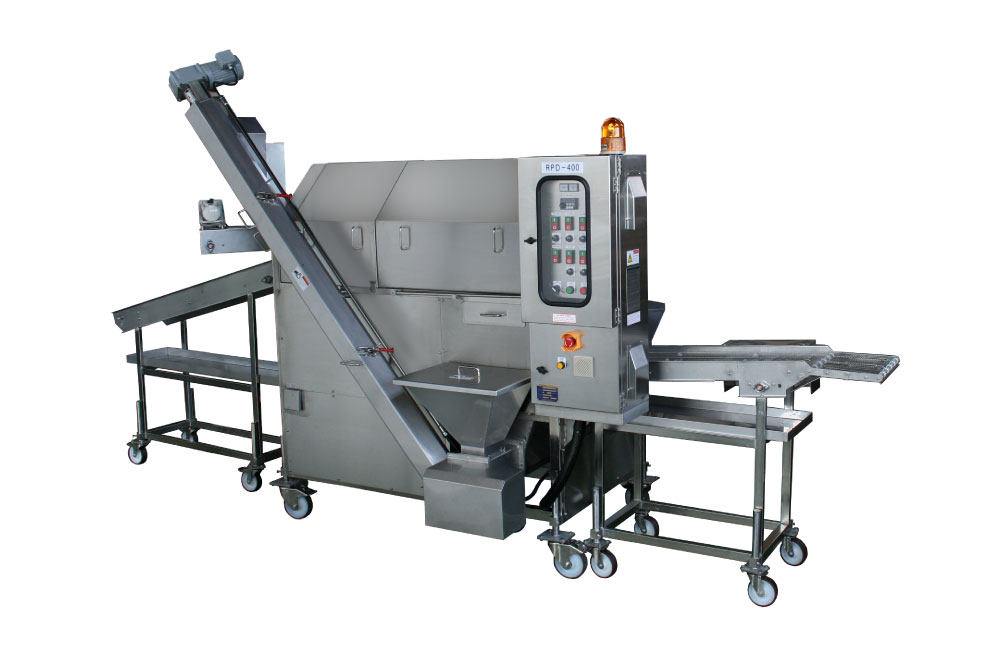 Multiline Powder MLP 400
Simple mechanism without vertical screw.Three independent drive conveyors bring optimal combination. Fully-opened cover gives full accessability. Rounded bottom frame offers better hygienic standard.
No powder congestion in the inlet.