Eliminating Contamination in the shaft connection
Perfect HACCP solution for the traditionally-hazardous area between shaft and tank seal.
The most troublesome and frequently-happening contamination at the sealed area between shaft and drum can be prevented by the patented seal system.
Smart Appearance, Fully Open Access
With a good deal of durability, its gorgeously looking simple gear drive offers a fully open access to operators, making it easy to monitor and do maintenance jobs over the critical area.
Internationally-patented shaft-seal system
In conventional mixers, meat could enter shaft bearing and could reversely return into drum, which hygienic experts take as a hazardous risk. The patented seal system makes the reverse traveling of meat mechanically impossible. Meat would only have one-direction flow (in to out). The shaft-seal is easy to dismantle and clean for daily-base maintenance jobs.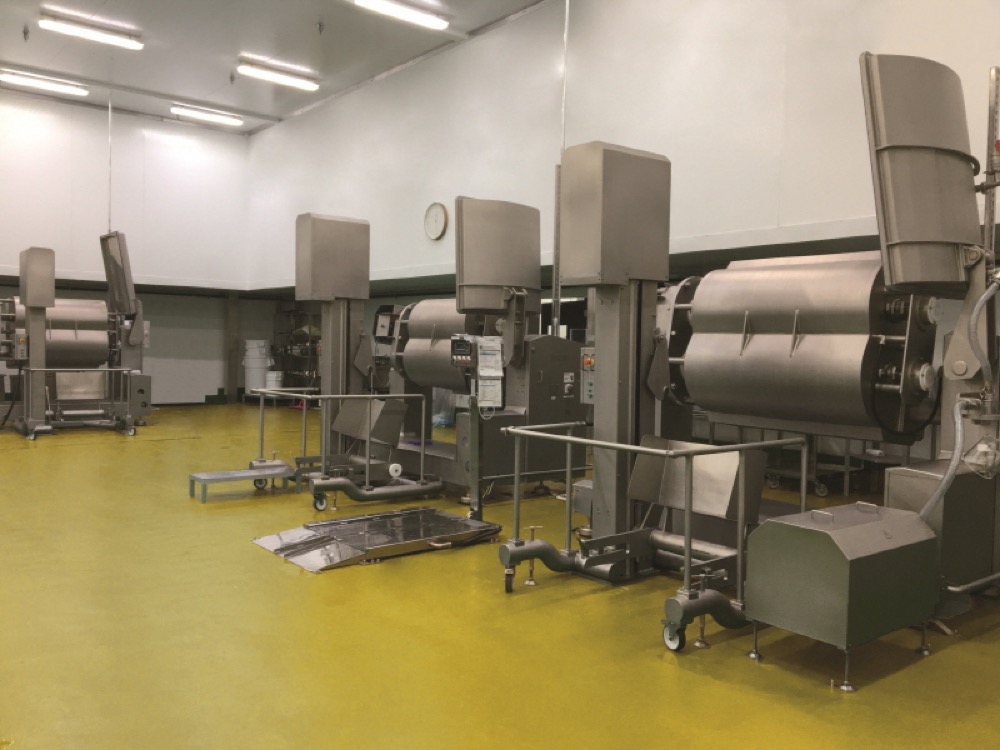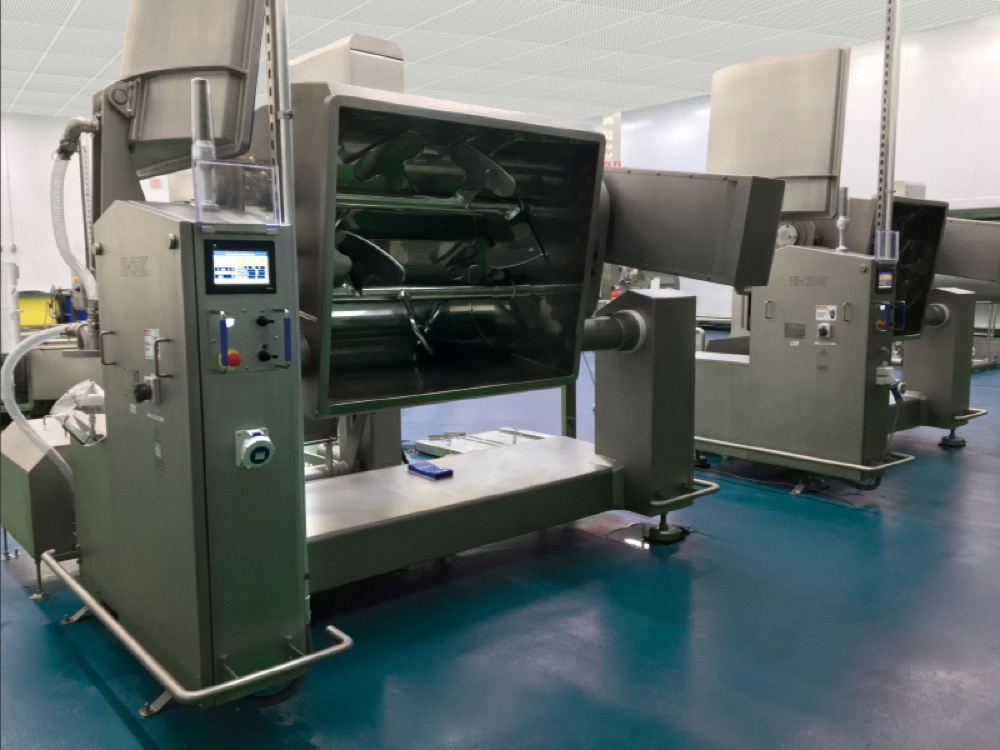 What features Wedge?
– Patented Wedge Mechanism
– Easy Dismantling Shaft Seal System
– Comfortable Loading Height 1,086 mm
– Round frame leading to no water-residue
– Controls and Gearbox located separately
– Built-in Hydraulic System, Better Space Efficiency
– Completely Sealed Stainless Steel Frame
– Easy Programming, Easy Recalling
– Forward/Reverse Rotation, Variable Mixing Speeds, Resting Time, Cooling Operation.
– 12.1 inch Full Color Wide Touch Panel in Swing-Arm
– Manual Button Controls – Built-in Temperature Sensor (On Request)
– Vertical Dumper instead of Conventional Over-Turn Device.
– Quick Handlers in the Swing-Arm.