New generation Generator installed N type smoke house
– The world first smoke density detector interfaces with the microprocessor to perform the optimal smoke generation.
– Outstanding drying efficiency can make out a better yield
– Less woodchip consumption
– No excessive tar
– Less smoking time, better yield – 99 programs can be stored and recalled in microprocessor
– Carefully selected location of heat exchanger, energy saving
– Centralized utility installed in top-front.
– CIP – 200℃ high temp. available (option)
– Inspection windowSmoked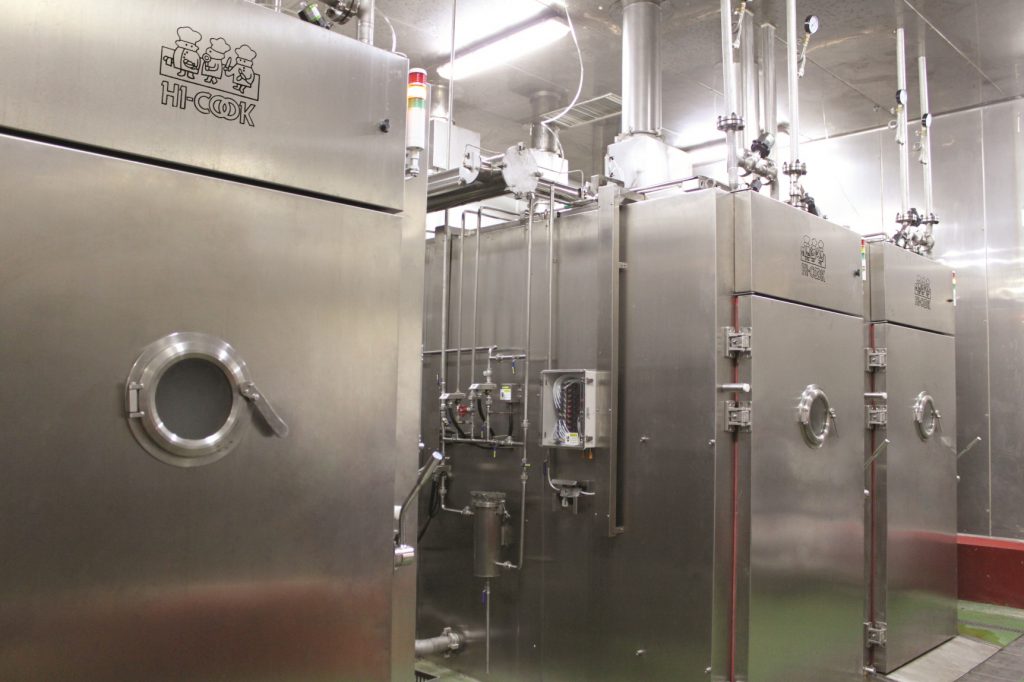 Energy Saving & Equal heat distribution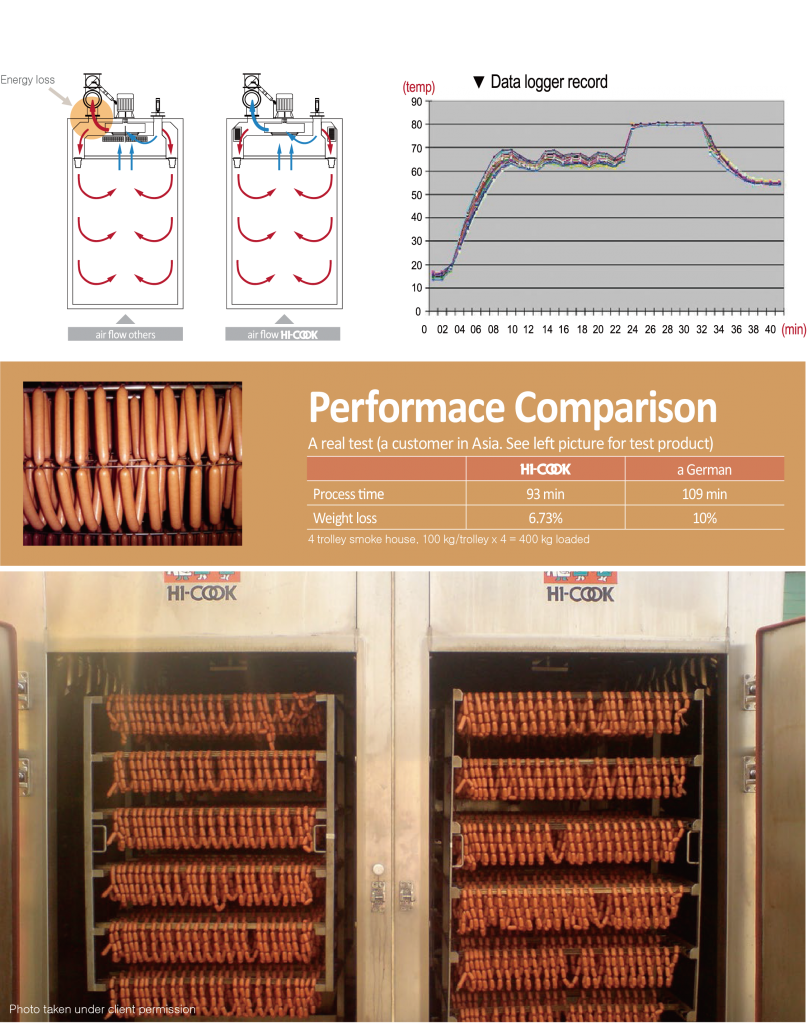 High temp. roasting

For the temperature 200 degree C, we offer you BC roasting oven featured by high performance heating utility and automatic air circulation system. Heat sources can be chosen between electrical heater, high pressure steam and gas burner. The automatic air circulation system changes air flows to equalize heat distribution inside the chamber, and allows the minimum heat difference between the upper and the lower part. The BC oven can be combined with our SteadyGen® generator, so it can be used for smoking process as well.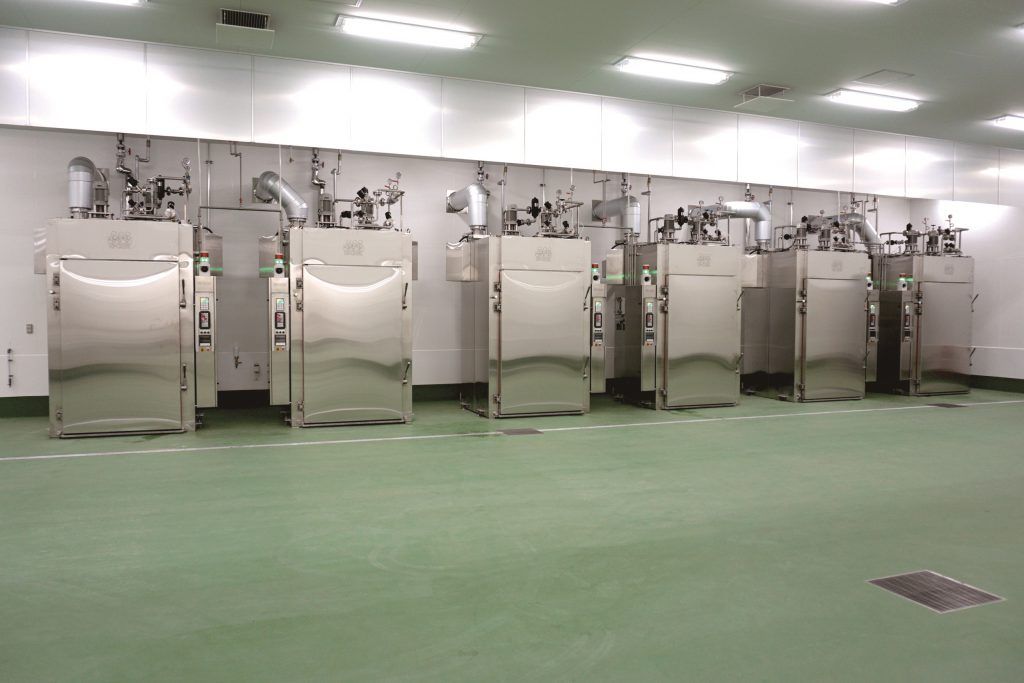 High – end Steam chamber
All the benefits of HICOOK smoke houses are inherited. 84 mm thick frame structure for sound insulation. Powerful fan guarantees equal temp. distribution inside chamber.
– Noiseless fan minimizing temp. diference
– Temp. recorder and PC-linked temp. monitoring
– Interlock (for pass-thru)
– Digital temp. controller
– Digital indicator
– Digital operation hour meter
– Robust inspection window