GSO-50100 JT
Hot Air Oven GSO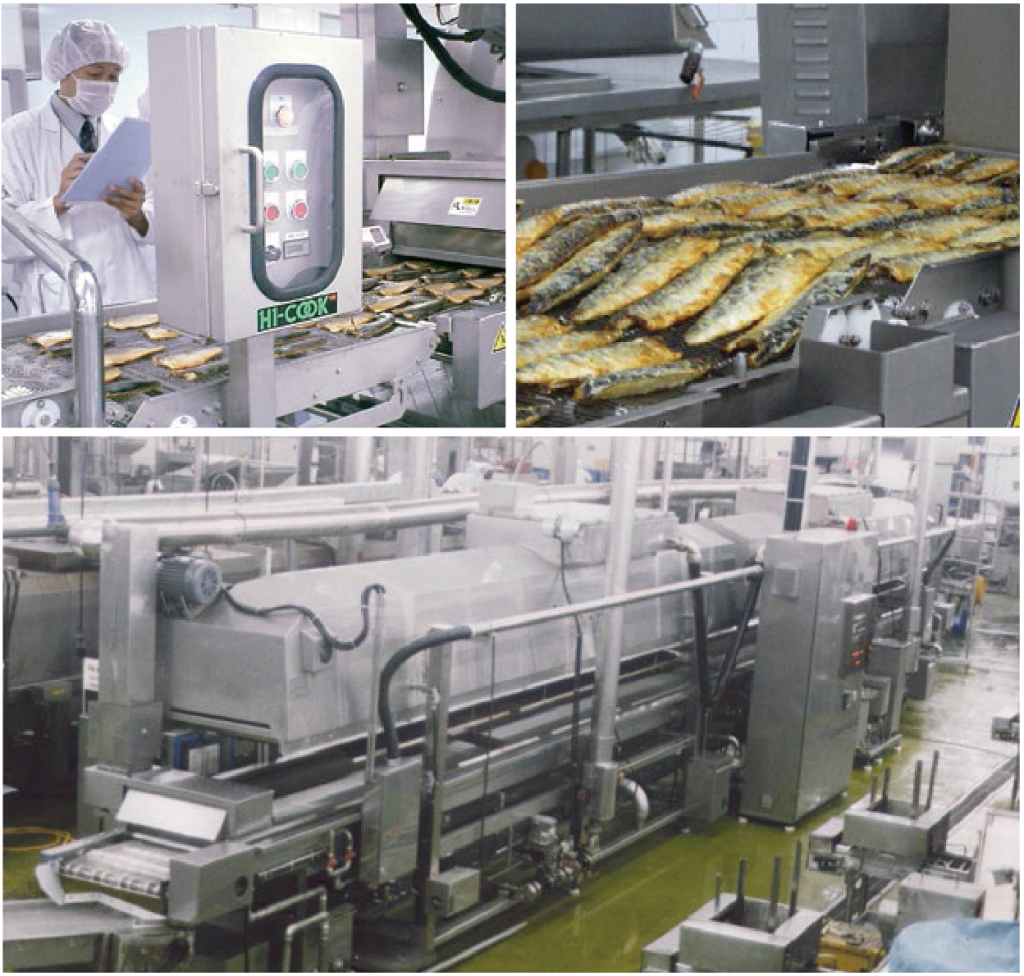 The most versatile cooking oven offering maximum process temperature 270 degree C. with updated steam injection technology, oppressing water vaporization out of product for better juicy taste, assures high speed and stabilized process results . Horizontal air flow is made at a "Typhoon-class" high velocity by patented high durable fan. Not only core sterilization but good surface effect on coated products are guaranteed.
By keeping juiciness of product, even better mouthfeel is obtained when the product is chewed. CIP , water seal, and automatic belt washer are adapted as standard specification. 2 independent cooking zones with individual temperature and humidity controls.
Fully digital display for each check and easy operation. All the surfaces of the system are insulated and finished with well-treated stainless steel covers.