Steaming at 125℃
Hybrid Steamer VH
It perfectly sterilizes cores of burgers and meatballs in higher yield without compromising taste. V-shape conveyor utilizes maximum heat efficiency.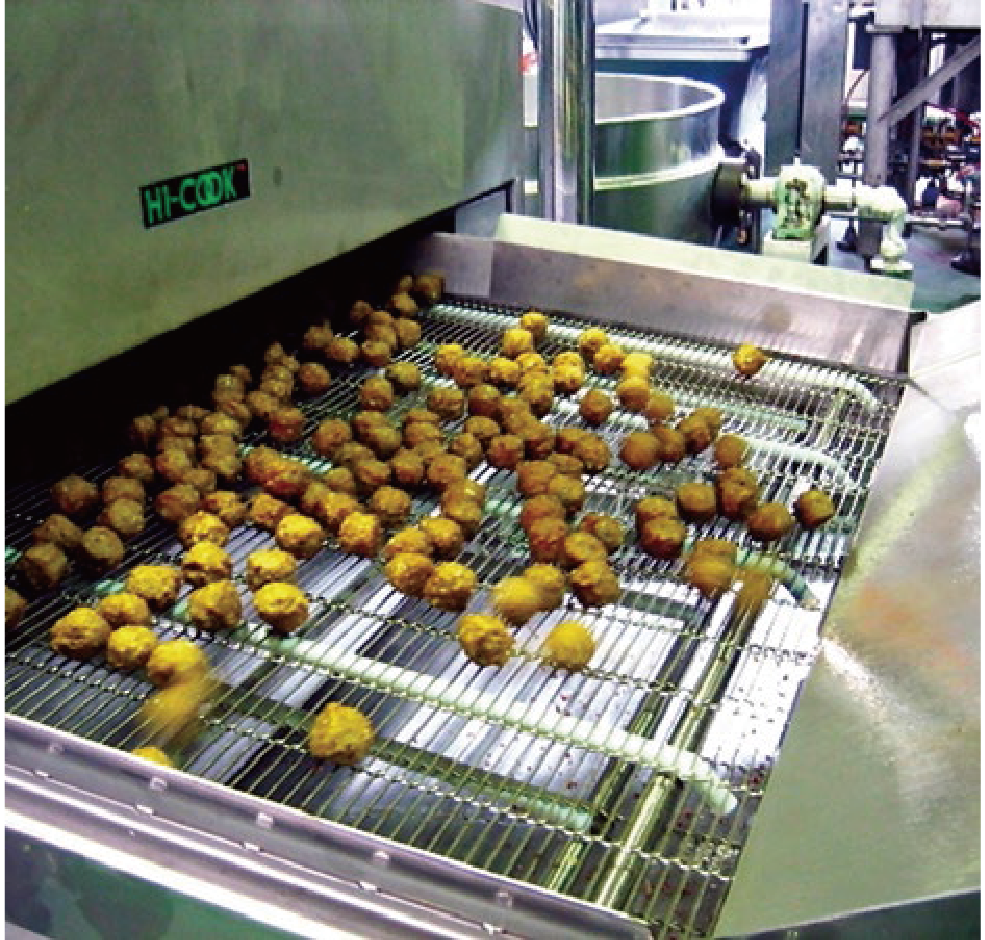 – Fully electric lifting gives a full accessibility to maintenance and cleaning people.
– Water seal isolates inside and outside of the system to make clean environment.
– 125℃ as the max, temperature with high pressure steam heater(VH type).
– 4 independent steam control valve for PID regulation.
– Conveyor net automatic cleaning during operation.
– Guide protector for particles not to fall through down.
– Teflon guide protecting stainless steel net.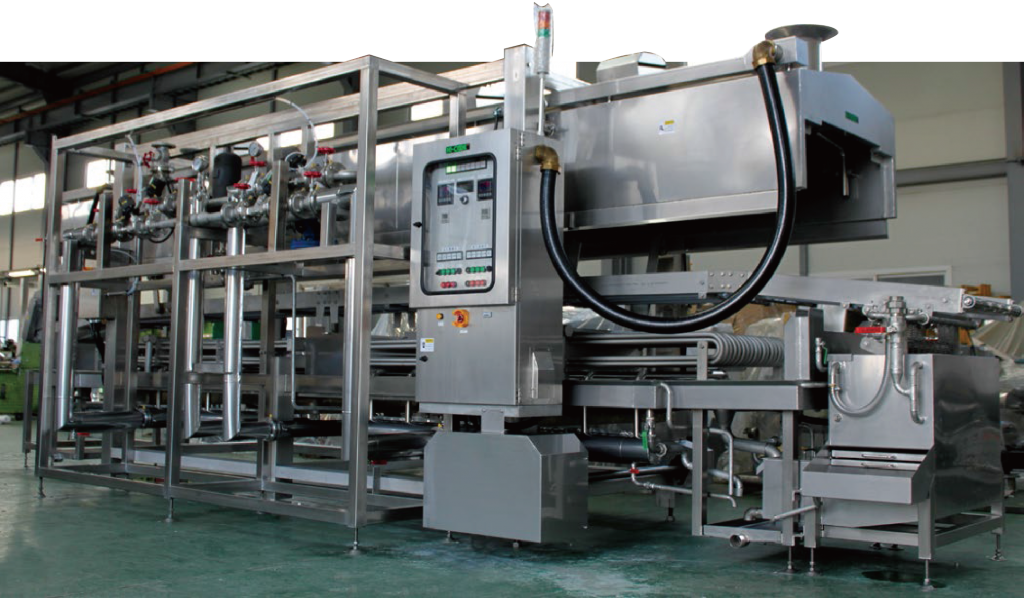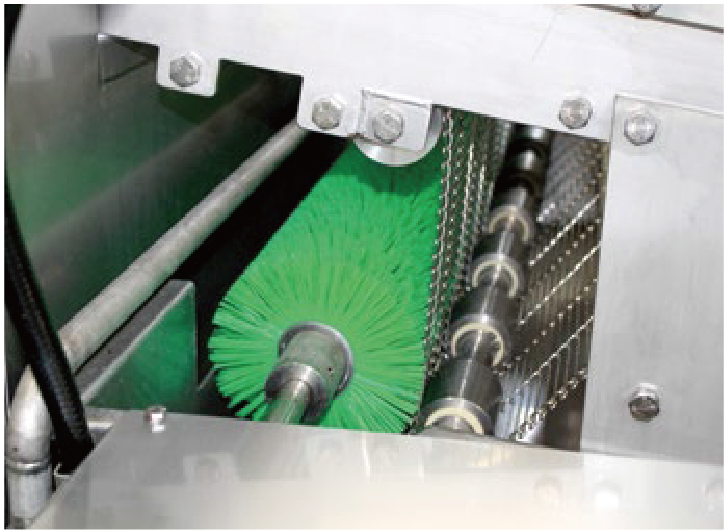 Auto Brush Washer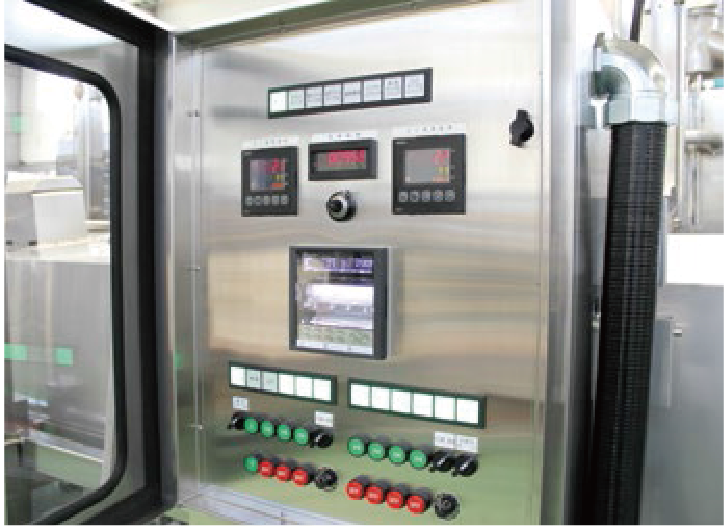 Integrated Control Panel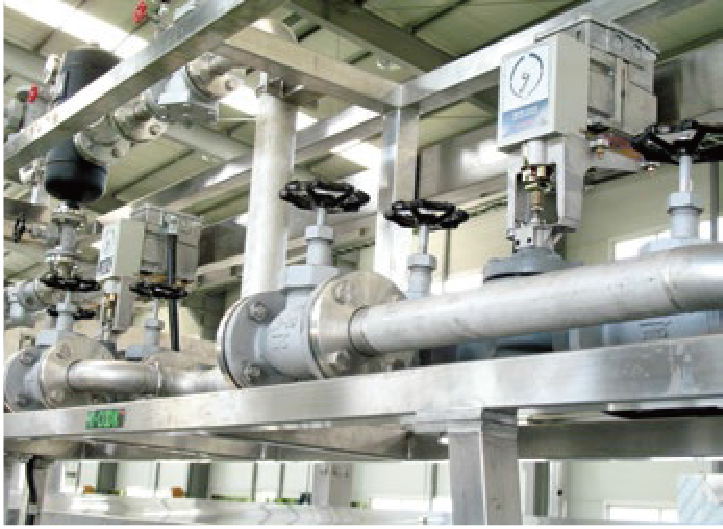 PID Steam Control